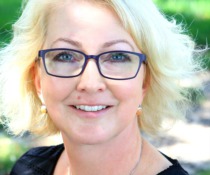 A third-generation San Francisco native, Cheryl Bower has worked with hundreds of home buyers and sellers, helping them navigate the complex Bay Area real estate market with ease and efficiency. Her unique background and preparation has contributed to her becoming a highly sought after real estate agent in both San Mateo and San Francisco counties. 
As a real estate enthusiast from a young age, Cheryl purchased her first home at the age of 23 and then a 5-unit rental in her late 20's. Since then, she has turned her passion as a young home buyer and rental unit owner into one of the San Francisco Peninsula's most successful real estate practices. In fact, she has the truly exceptional record of 100% 5-Star client reviews on Yelp, where dozens of clients have shared their positive experiences working with Cheryl.
Education and learning is an important key to the exceptional service she provides her clients. Along with numerous Realtor designations, notably Cheryl is among just 2.3% of California real estate agents to complete the Graduate Realtor Institute, placing her among an elite group of California agents.
 Cheryl understands that whatever her clients' ambitions and dreams, their home is the foundation for doing and experiencing their best in life. That is why Cheryl developed a very effective 4-step process that helps her clients navigate the buying or selling journey with ease and efficiency, whether they are downsizing, upsizing, or moving into or out of the San Francisco Bay area.
Based in San Mateo County, California, Cheryl has been a Realtor® since 2005. She is known for her "special balance of calm guidance and aggressive work ethic," as one client recently observed, "that is rare to find."
In her free time, Cheryl enjoys golfing with her wife of 21 years, practicing Pilates, hiking with her dogs, renovating her Spanish Revival home in Burlingame and enjoying the fantastic restaurants in the San Francisco Bay Area.