How to Stage Your Home When You Own Pets
Posted by Cheryl Bower on Wednesday, April 11, 2018 at 5:25 AM
By Cheryl Bower / April 11, 2018
Comment
How to Stage Your Home When You Own Pets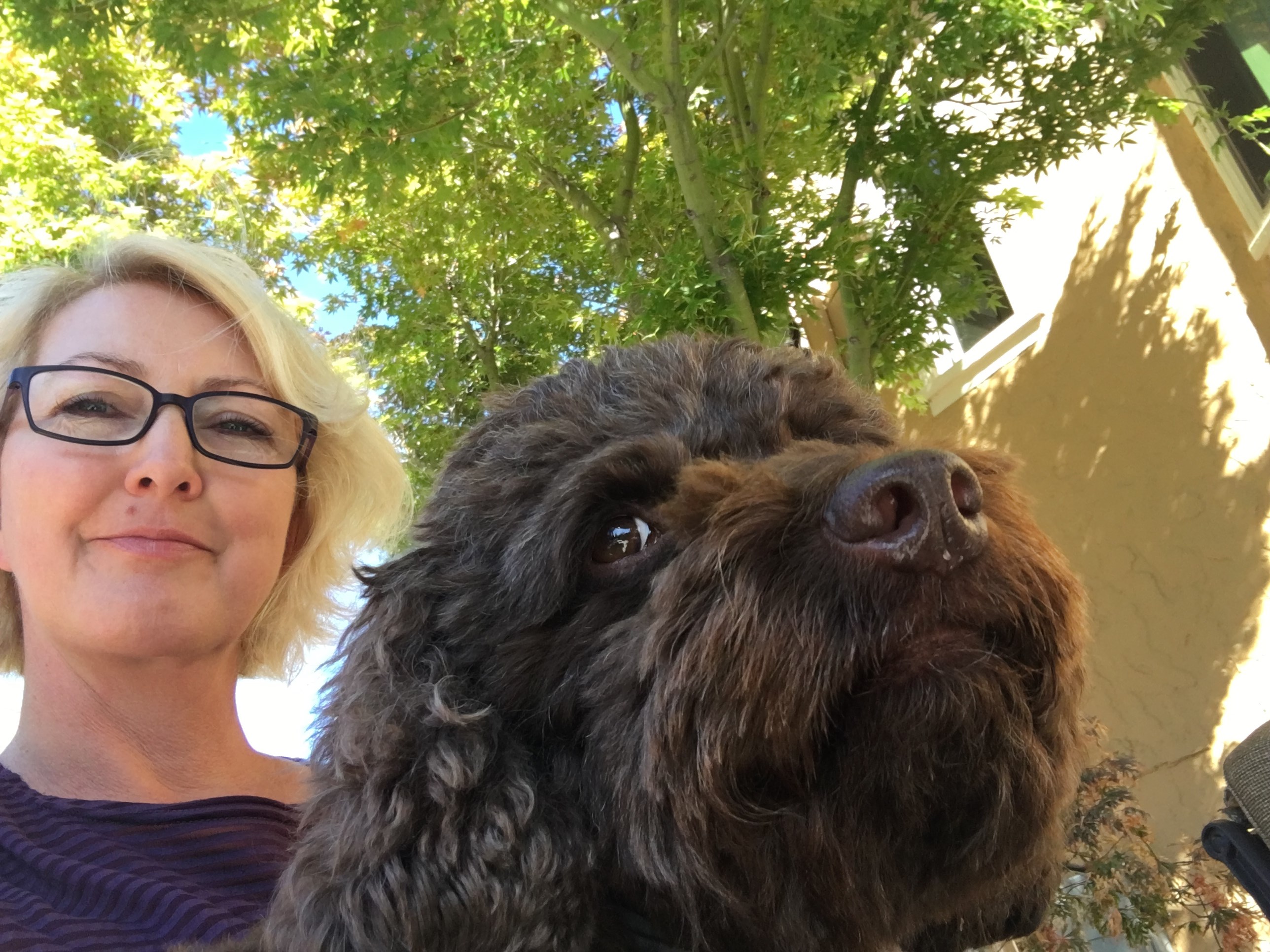 When you prepare to sell your home, you want to do all you can to make it appeal to buyers. For pet owners, this can be a tall task because not all potential buyers love animals. They won't want to see or smell any evidence of pets in a home during a showing, so it's your job to stage it the right way so they don't.
In addition to the tips below from Suzie, Cheryl's personal tips include:
1. Circulating your air filter if you have a central heat system. Especially during winter, windows are closed more often which can create interior air which is not so fresh. The air gets movement as well as filtered. A reminder to clean or change your filters on a regular basis.
2. Look into essential oil diffusers. This in combination with your furnace filter circulating will help to freshen a space. We have two of these oil diffusers.
**Please do your own research as there are some essential oils which may not be safe for pets**
Tips below from Suzie:
1. Begin by Repairing Damage
Home staging isn't just about grouping items into threes or placing furniture correctly to create a natural flow from one room to the next. It's about helping potential buyers imagine themselves living in your home. Buyers will not be want to picture themselves living in your home if there is wear and tear from your pets. No amount of staging can hide damaged carpets, furniture, hardwood floors, walls, or doors.
Porch recommends fixing your floors. If your pets' toenails have scratched your hardwood floors, try covering the damage with stain-filled markers. If your scratches are deep, try to repair with wood filler. You also can sand floors and stain them to match. But, make sure that the damaged floor does not have an odor, or you'll have to replace it.
Pets may damage carpet when they have accidents, catch the pile in their claws or toenails, chew it, or lick food or treats in the same area. Try to repair carpet using a cleaning product specifically for pet damage and odors. If that doesn't work, use a carpet-cleaning machine with pet stain remover. If you're still out of luck, hire a professional carpet-cleaning service. If the odor remains, you likely will need to replace the pad and carpet.
If your pets have damaged your walls, you'll need to put your handyman skills to the test and sand the damage to make it smooth, and then repair it with spackle. Continue sanding and smoothing until the wall is ready for priming and painting. While you're at it, you may want to paint the entire room where the damage occurred because potential buyers are more enticed to purchase homes that are clean and bright.
2. Give Your Home a Deep Cleaning
Once you repair the damage, give your home a deep cleaning. You may not realize how many smudges are on your windows, how much pet hair is on your floors and window treatments, and how many pet crumbs are all over your home. Cleaning will freshen up your entire home, help you ensure that you don't overlook any damage, and make your home look and smell its best for potential buyers. Better Homes & Gardens shares six tips for giving your home the deep cleaning you need to eliminate the evidence that would give you away as a pet owner.
3. Eliminate All Signs of Your Pet
To make potential buyers unaware of your status as a pet owner, eliminate signs of your pets. Before a showing, put away all your pets' belongings, including beds, toys, and food and water dishes. Removing the clutter from your pet will help your staging efforts, too. Don't forget to eliminate outdoor signs of your pet. Repair damage to fences, flowers, and your lawn. Regularly clean up pet waste. If your pet uses the same area of your yard to relieve himself, the grass may be discolored. Consider replacing it with a patch of sod. Pick up all pet toys and put them away.
Don't go through all the trouble of staging your home and then ruin the showing with a pet on the premises. Consider hiring someone such as a dog boarder or dog walker to care for your pet during showings. This way, your dog will be with someone who can give him the attention and affection he deserves while you increase the chances of selling your home.
Don't allow pet hair, odors, or damage to limit your ability to sell your home. Stage it correctly by repairing damage, giving it a deep cleaning, and eliminating all signs of your pet. Then, hire someone to care for your pet during showings so he remains content, and your home remains in pristine condition for potential buyers—even those who don't love animals.
Post by Suzie Wilson
About Cheryl:
Cheryl is a long time pet lover & has two dogs & two cats. S.F. Bay Area Realtor representing sellers & buyers in San Francisco & San Mateo County. 5 star reviews here