Market Update for San Francisco & San Mateo County
Posted by Cheryl Bower on Saturday, October 20, 2018 at 10:38 AM
By Cheryl Bower / October 20, 2018
Comment
It can be misleading from media reports to tell what is happening in the S.F. Bay Area real estate market especially since attention grabbing headlines sell the news.
That being said, we are seeing some subtle shifts in the market such as price adjustments & certain price points ($2,000,000+) lingering on the market. This is where it's critical that you are working with the right agent who can help guide the process with pricing & market preparation along with understanding our dynamic market conditions. The last thing you want as a seller is to be the overpriced home that sits on the market while your neighbors homes are going into contract.
Update (11/10/18): Including charts for S.F. & San Mateo County comparing October of 2017 to October 2018 showing both areas have had a very high increase in expired listings, these are properties that were on the market which did not sell. This is usually due to price, condition &/or lack of marketing.
San Francisco County had an increase of 51%. October 2017 had 93 expireds vs. 140 expireds in 2018.
San Mateo County had an increase of 94%; 70 expireds in 2017 vs 136 in 2018.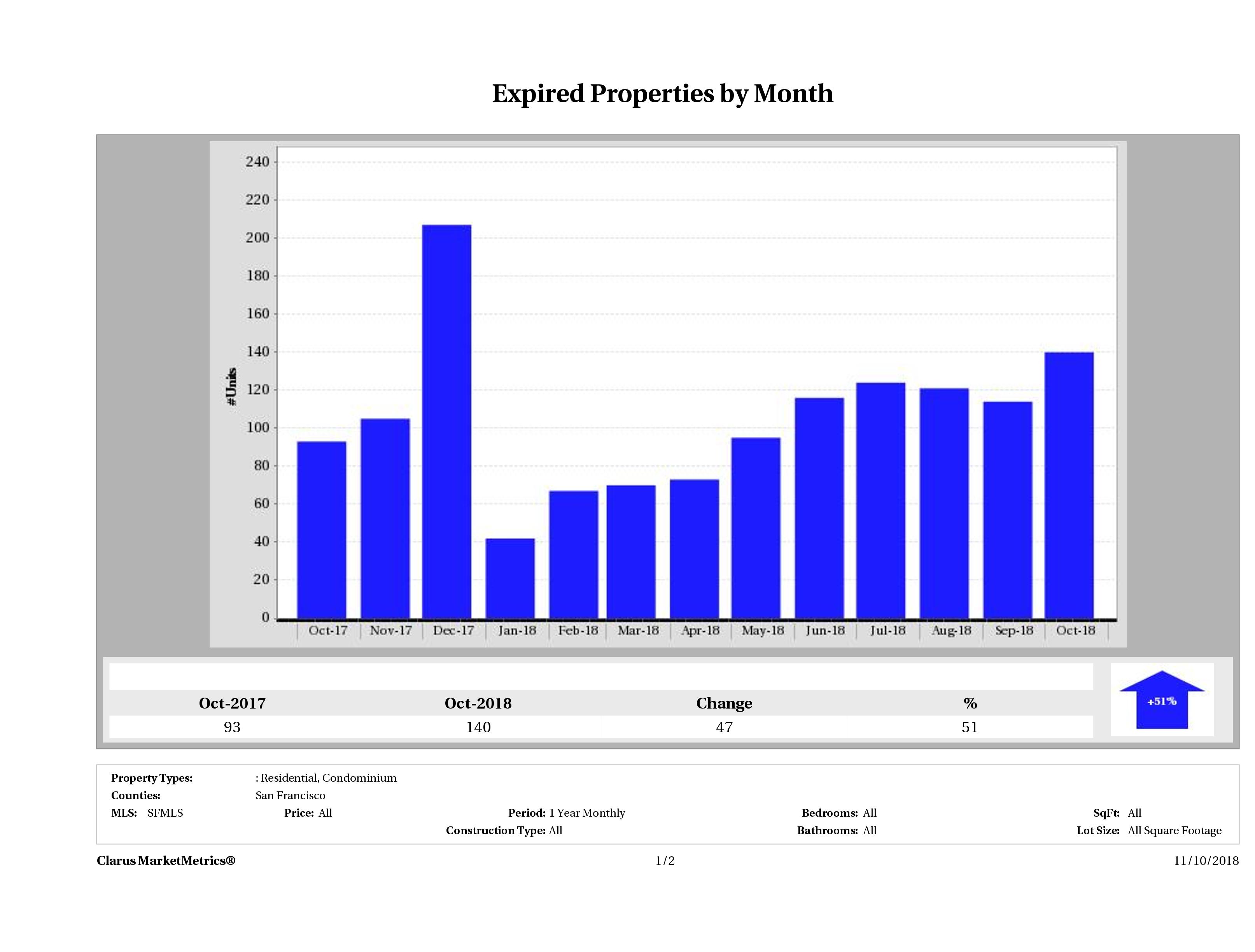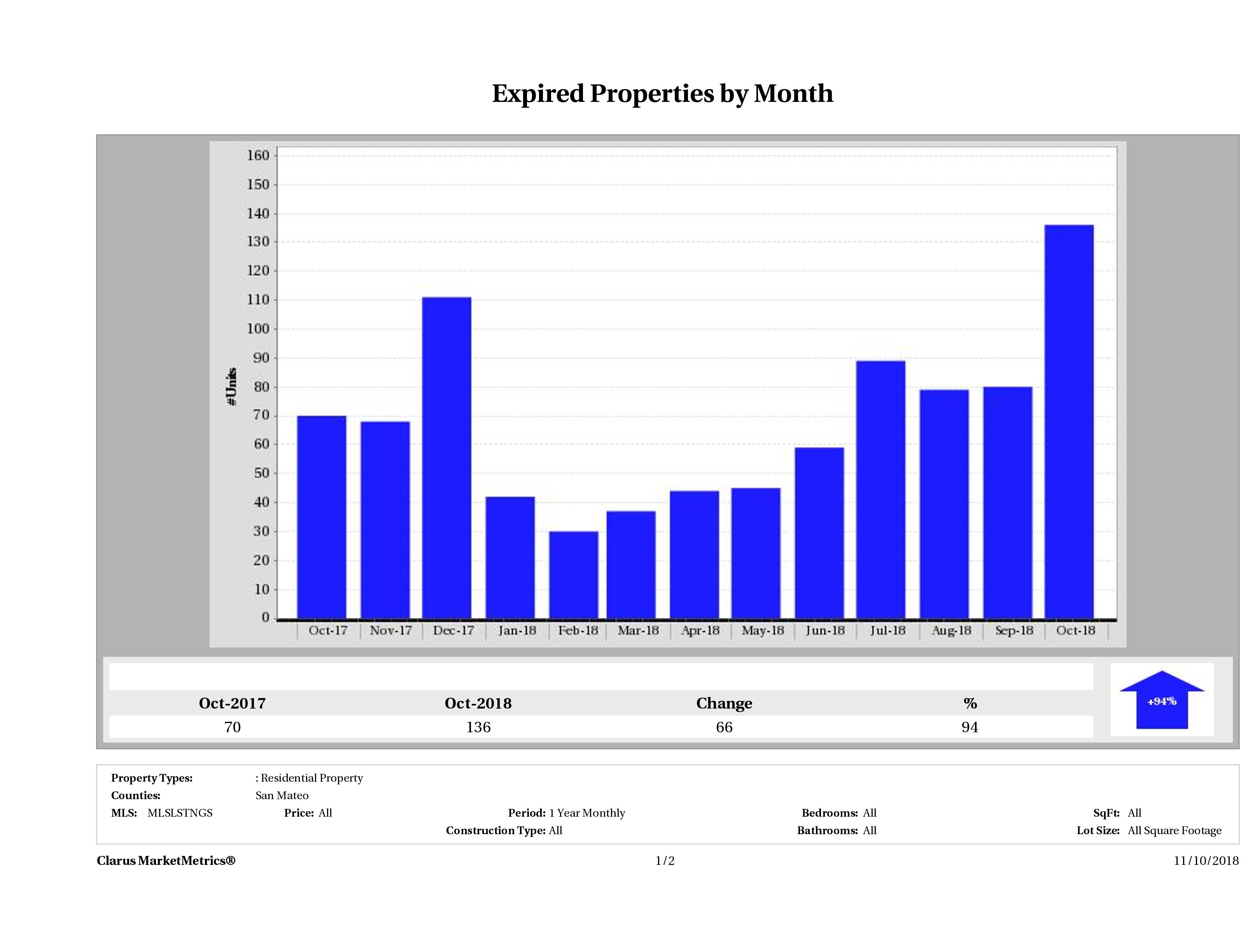 The media including CAR (California Association of Realtors) are commenting on a surge in inventory for the Bay Area with a 34% increase in inventory (chart below is for August).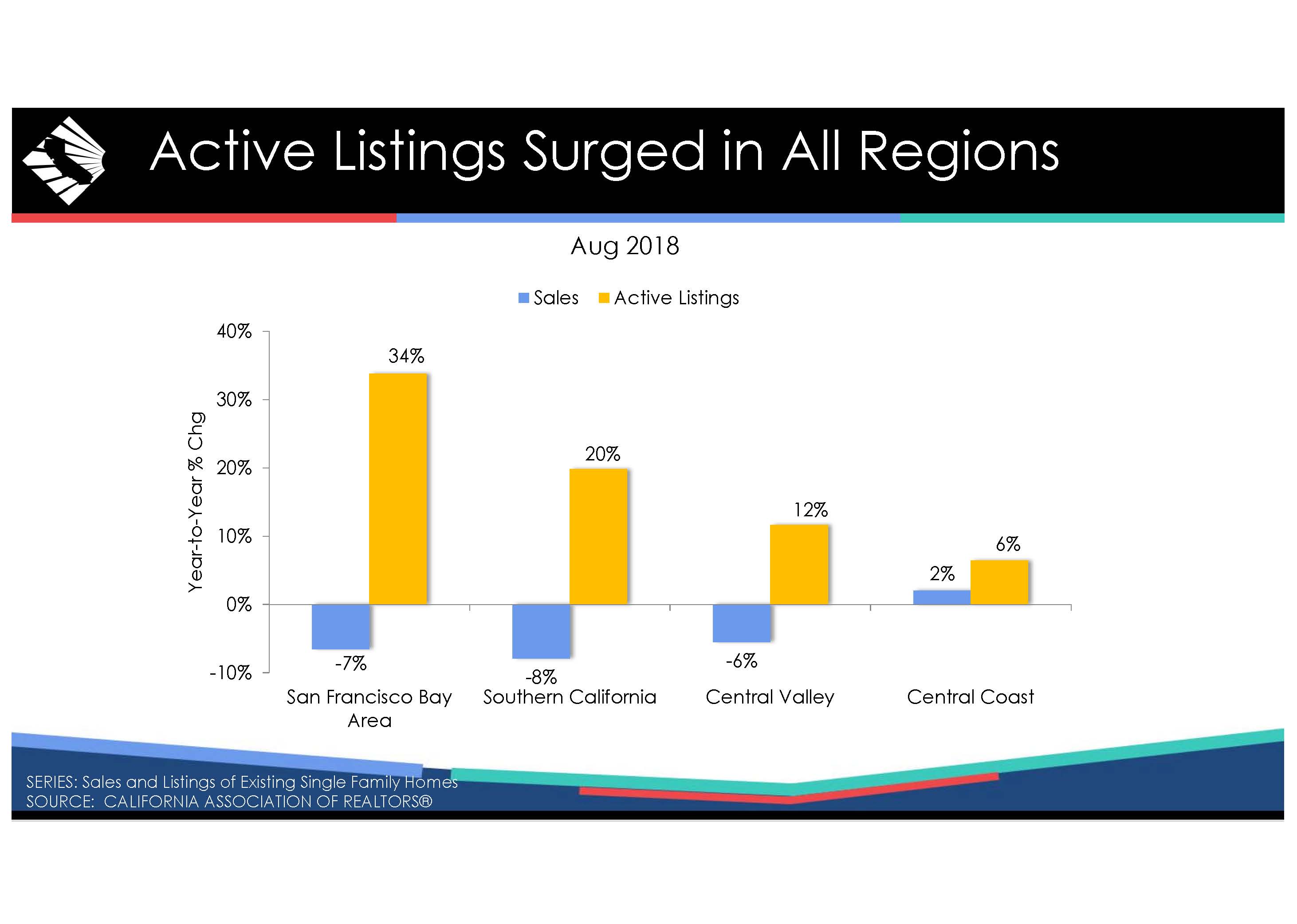 But one really needs to look closer at the data most importantly how much inventory we have on the market. A balanced market is considered to be 5-6 months of inventory; less then that is a seller's market & more then this figure is a buyer's market. This is the amount of time it takes to sell all the active listings.
The charts below still show San Mateo County (SMC) is at very low inventory levels with 1.6 months of inventory up 31% from 2017 which was 1.2 months of inventory. If one was to report that SMC had a 31% increase in inventory, yes this sounds like a big jump but the reality is that inventory is still very low. The median price has increased by 18% from 2017.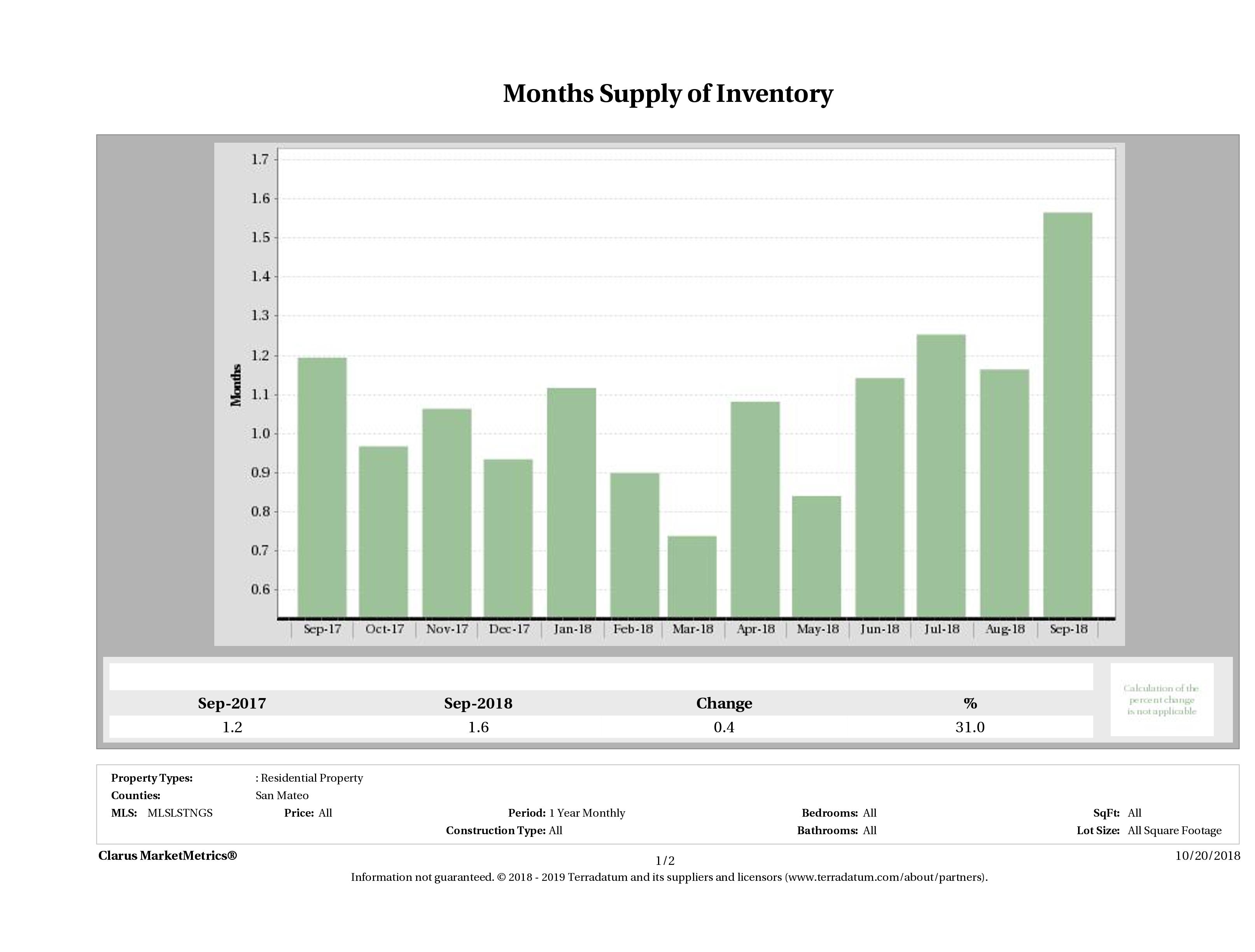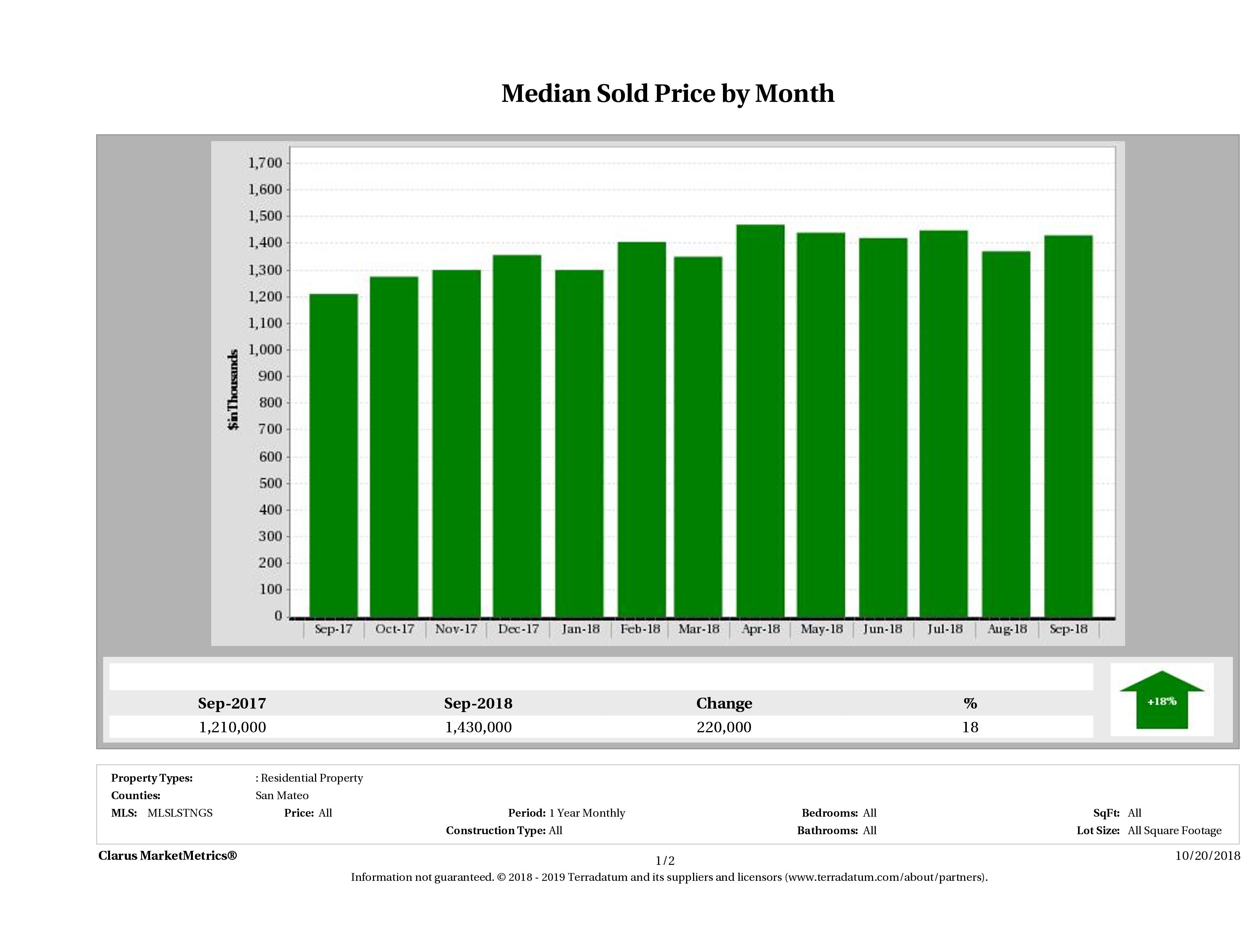 For San Francisco real estate trends there was a 21% increase in inventory bringing us to 2.7 months of inventory from 2.2 months. The median price was up 6%.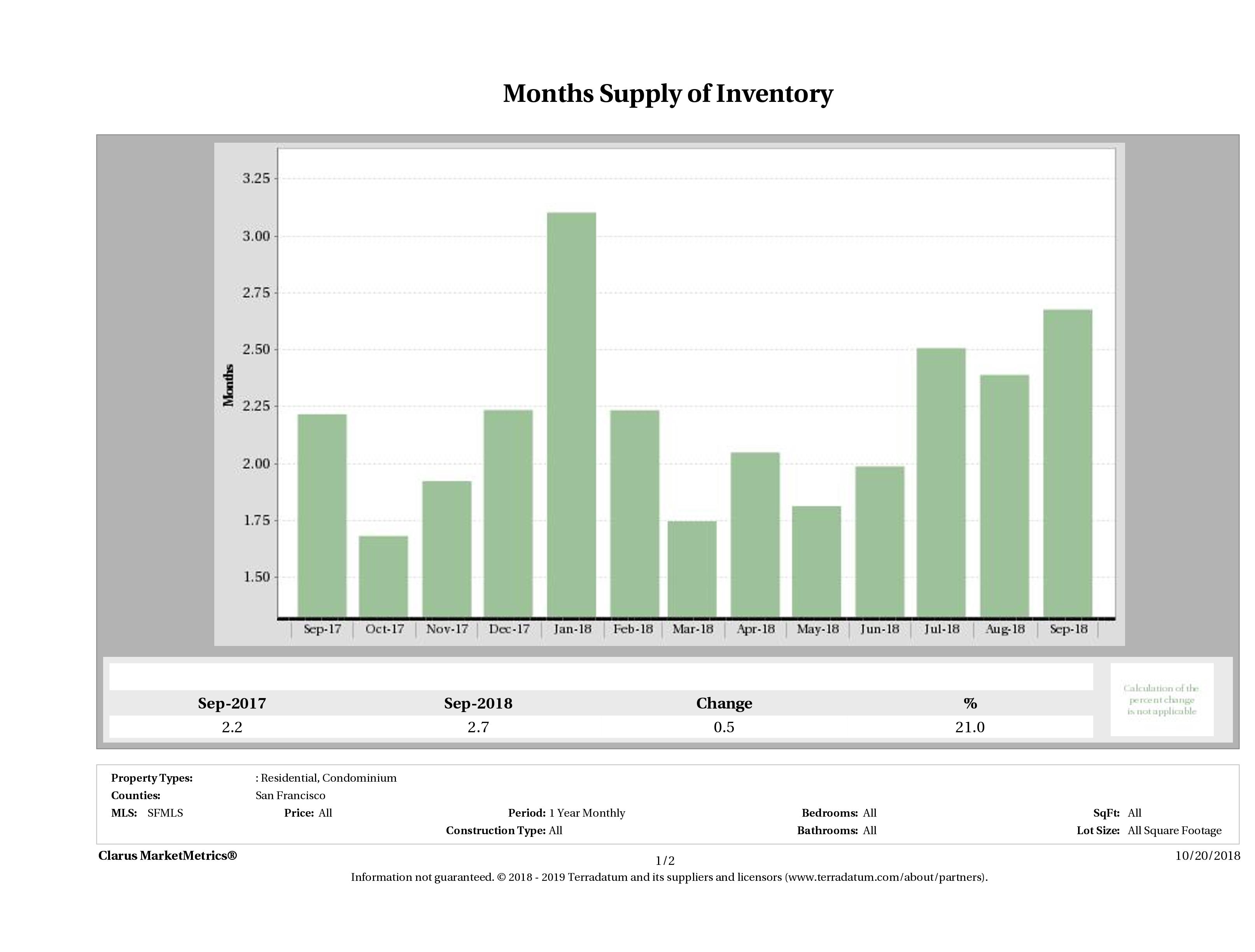 Either way, as 2018 comes to an end there could be more opportunities for buyers & perhaps a little less demand due to rising interest rates.
Get in touch if I can answer any questions about the market.
415-999-3450